Since mid- March 2020, Kenya came to a standstill. Reason? The first case of COVID19 was reported. Because the disease had already gained prominence internationally especially through the devastating effects it had caused in Europe, Africa and more specifically Kenya did not want to gamble. Immediately the first case was detected the government swiftly acted by closing down all schools, imposing dusk to dawn curfew and limiting movement around the country.
In weeks that followed these measures got enhanced. Restaurants, entertainment joints and closure of Kenya- Somalia and Kenya – Tanzania boarder were some of the harshest measures to be undertaken.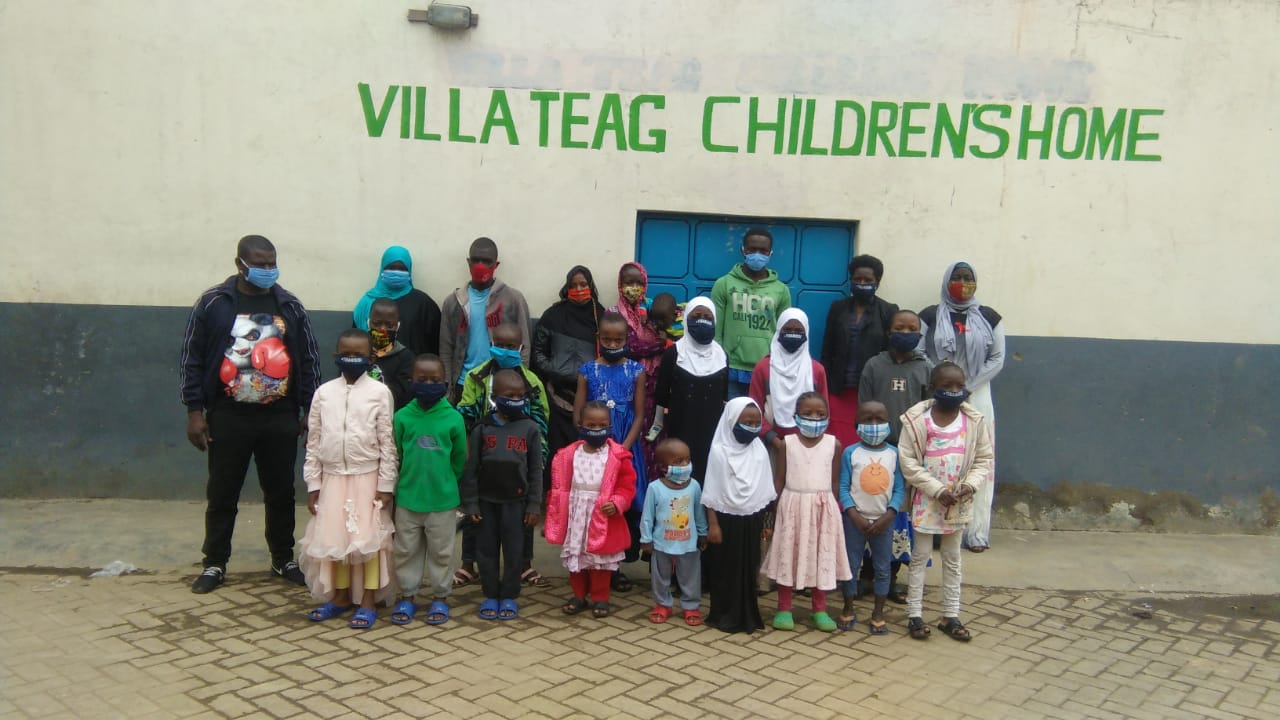 While everybody kept their eyes on COVID 19 reports that were now streaming all over the place- A certain special group were clutching on a straw for their survival. The announcement that all schools were to be closed and children to be kept safe within their homes had gotten them as an ugly emergency.
The Children homes otherwise known as Children Orphanages were this special group. Typically a children home is a place where, orphaned, vulnerable and destitute children live. Many do not have another place to call home- so when the government said schools were hot spots and needed to be closed immediately- Such children knew no other place to go to besides going back to the centres that host them.
Gloria the founder and Director of Christ Chapel Ministries one of the children homes supported by Lift the Children said during an interview that, she did not imagine how they were going to manage all the 72 children during the lock down. Christ Chapel is based in Huruma Slums and space there is gold. The children home barely have enough play space and now having all 72 locked up there was obviously going to be a stressful moment. But that was not all, Gloria worried about how she would feed the children after visiting by outsiders, who mostly support with food donations were stopped with immediate effect. She was concerned about the psychosocial and mental well being during the lockdown.
In those early days of the Virus it was clear that government did not have a concrete plan for the children institutions. All they said was children homes, not to allow people into their centres, to ensure workers become residential and to ensure children who have existing guardians to be re-integrated back into their families.
Now that sounded nice until it came to implementation and one realized that it was impractical to do those things without money.
Just like Gloria, directors in the over 50 children homes supported centres experienced the same challenges. Some who before COVID19 lived in rented premises felt the heat almost immediately as they began to fall behind with their payments.
Although since March no Children home supported by Lift the Children has directly been affected by COVID-19, the challenges of feeding children, keeping the children engaged through out the lockdown, paying rent for those without own premises have caused a huge strain on children homes.
Lift the Children  has kept working closely with many children orphanages in Kenya, Uganda and Liberia to ensure that they are able to survive through COVID-19.